WHY BARBIZON
Thank you for your interest in the Barbizon Modeling and Acting program. We appreciate you taking the time to review our program and learn about the Barbizon experience.  Deboraha Desiderio has been working with guys and girls for a long time through both Barbizon Nepa and through her D & D Model and Talent Agency.
---
Our Brand Promise
The Barbizon experience is about discovering what makes you special, and developing your one-of-a-kind "star" quality for the whole world to see. Our expert modeling and acting training, along with life-skills instruction, will give you the confidence and tools to shine for a lifetime.
ABOUT BARBIZON MODELING AND ACTING PROGRAM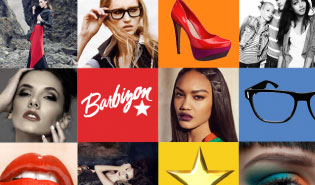 For more than 75 years Barbizon has been a driving force in the modeling and acting industry; all while operating with a mission of helping young people gain confidence and develop unparalleled life skills. 
REVIEWS
See the impact that Barbizon has had in this collection of reviews from students, parents and industry professionals.
READ MORE
FAQS
Answers to Frequently Asked Questions about our modeling and acting programs: What types of things will I learn at Barbizon? What can I expect after graduation? And more…
READ MORE